Ski Resort Property Group – About Us
Ski Resort Property Group
Is an elite team of outstanding top-producing Real Estate professionals, dedicated to providing exceptional service to ensure smooth and effortless transactions for each of their clients
Each of the team members bring unique strengths, which combined, enables them to provide the highest level of skill and service to their clientele. In addition to many hundreds of individual sales and purchases, the team has also represented developer projects such as: River View at Jordanelle Ridge, a new development located south of the Jordanelle Reservoir, above the scenic Heber Valley with spectacular views of the Provo River and Mount Timpanogos. Fox Pointe in Midway, a fifty-five lot community on twenty-five acres in the pristine valley with postcard views. The Preserve, a stunning equestrian enclave overlooking Park City's majestic ski-runs and the valley below. As well as, Mountain Ranch Estates, an exclusive eight-one lot subdivision over looking the Swaner Nature Preserve and the Snyderville Basin, which the team sold out with in two years!
A team who understands
The unique resort area real estate market we call home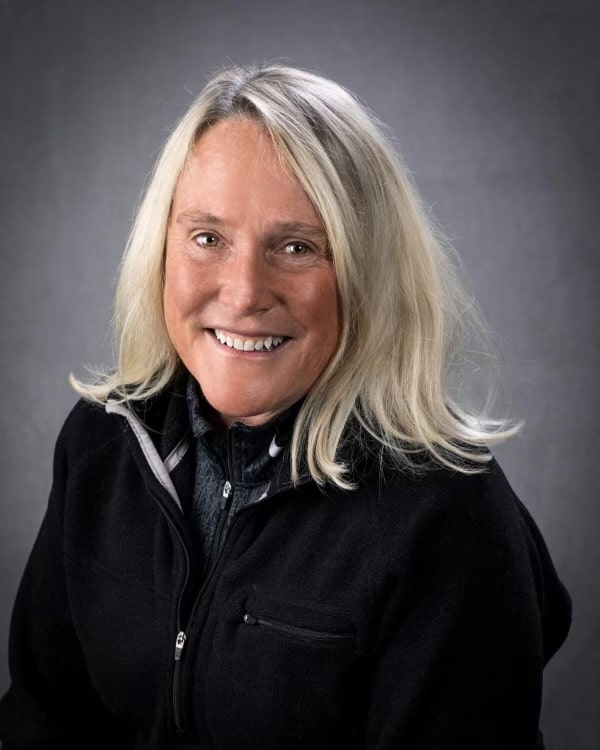 Nancy Erni, Branch Broker Senior Partner- Berkshire Hathaway HomeServices
Nancy Erni is a highly experienced and accomplished real estate professional based in Park City, Utah. With over thirty years of experience in the industry, Nancy has developed extensive knowledge and a large network of loyal clients. In 1994, she founded Ski Resort Property Group, which has become a reputable name in the Park City real estate market.
Having moved to Park City from Boulder, Colorado in the mid-1980s, Nancy has fully immersed herself in the local lifestyle and community. She takes full advantage of the recreational opportunities that Park City offers, including skiing, hiking, biking, golfing, dining, and shopping. Her deep understanding of the area and its real estate market has earned her a stellar reputation and consistent rankings among the top-producing agents in Park City and beyond.
Nancy holds a Brokers license and represents a diverse range of clients and properties in Park City, including land developers, luxury homes, condominiums, and investment properties. Her track record and reputation have consistently placed her among the top-producing agents in Park City and beyond.
Beyond her role as a real estate professional, Nancy is actively involved in the real estate community. She has served as the Past President of both the Park City Board of REALTORS and the Park City Board of REALTORS Philanthropic Foundation. Additionally, Nancy contributes her expertise to the Utah Association of Realtors Grievance Committee and Legislative Committee. Her contributions to the industry have been recognized with prestigious awards such as Realtor of the Year and the Meritorious Service Award.
Nancy and the Ski Resort Property Group employ a strategic approach to real estate, utilizing the cutting-edge marketing tools provided by Berkshire Hathaway HomeServices Utah Properties. Regardless of the size or complexity of a transaction, Nancy and her team approach each deal with the utmost professionalism and a personalized touch, ensuring a smooth and successful experience for their clients.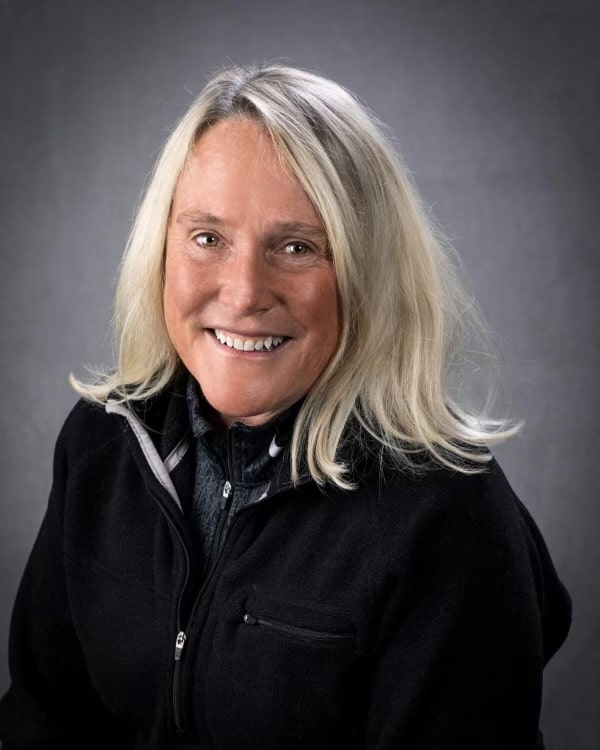 Janalee Jacobsen, Associate Broker, CIPS
Born and raised in Utah, JanaLee has been an integral part of the Park City community even at a young age. when she joined a prestigious local accommodations firm catering to an exclusive clientele. Through her tenure there, she gained invaluable insights into the discerning tastes and preferences of luxury home buyers, mastering the art of delivering exceptional amenities and exquisite design details. JanaLee's clientele spans the spectrum, ranging from first-time home buyers to affluent individuals seeking multi-million dollar vacation homes. With her outstanding professional reputation and vibrant personality, she has had the privilege of working with numerous high-profile celebrities.
In 2000, JanaLee embarked on a successful career as a Realtor, quickly establishing herself as a prominent figure in the real estate community. Recognizing her shared vision and complementary strengths, JanaLee joined forces with Nancy Erni in 2003 to help form the esteemed Ski Resort Property Group (SRGP). Their collaborative efforts propelled them into the top 1% for team sales volume nationwide, consistently earning SRPG top-tier accolades year after year. Together, the team has facilitated the sale of diverse real estate projects, including development properties, new construction homes, vacant land sales, raw land to development, and second homes.
JanaLee is deeply involved in the Park City Board of REALTORS and actively contributes to the broader community. Her commitment to professional growth led her to serve on various committees, including several committees within the Park City Board of REALTORS. Notably, she has played an instrumental role in organizing events such as the Luxury Home Tour and Park City Parade of Homes Tour. JanaLee's philanthropic endeavors extend to volunteering at the Park City Historic Museum, teaching at an elementary school in SLC, and lending her support to charitable organizations like Habitat for Humanity, the Candle Lighters, and the Make-a-Wish Foundation. Currently, she serves on the PCBOR Professional Development Committee, the International Affairs Committee, and the Statistics Committee. Additionally, she is the director of the Park City Thanksgiving Turkey Drive, where she has consistently helped the committee surpass their goals, even in challenging economic conditions.
With her ABR designation, CIPS, GRI and Brokers license, JanaLee stands as one of the youngest individuals within her company to achieve such distinctions. Recognizing her unwavering commitment to excellence, Jana has been honored with the Park City Board of Realtors Professional Achievement Award year after year. Clients value JanaLee's wealth of expertise, meticulous attention to detail, and personalized approach, all delivered with a delightful and enthusiastic demeanor.
Ryan McLaughlin, REALTOR
Ryan arrived in Salt Lake City, UT through a contact at the 2002 Salt Lake Olympic Games. As a transportation Fleet Supervisor in charge of 10 volunteers, Ryan managed the schedules of the volunteers as well as participating broadcast groups, Olympic athletes, and Olympic coaches from all over the world, which contributed to the organizing committee being awarded the Project Management Institute's "Project of the Year" award for 2002. Salt Lake's transportation system was the most successful in modern day Olympic history. Ryan used that position as a networking opportunity which furthered a variety of contractual managerial positions within Gameday Management Group, a company that prides itself on highly successful transportation planning, operations planning, logistical planning and implementation for large events from the Super Bowl to the G8 Summit. Using Salt Lake as a hub, Ryan was quick to find Park City, UT and in 2004 joined the Ski Resort Property Group at Prudential Utah. The unique and important teamwork that Ryan fostered during the Olympics was found equally as important by Nancy Erni, which made their connection a natural one.
Since joining Ski Resort Property Group, Ryan's contribution towards their various awards have been substantial and his hard work has led him to reside in Berkshire Hathaway Home Services' to ½ of 1% for team sales volume in the country.  Ryan has been a past UAR Legislative Committee member, worked on the board for Habitat for Humanity, a past Board Member of the Mountain Trails Foundation.  He is married and has two sons in the Park City School District.  Ryan holds a BA in Political Science and a minor in English from the University of Vermont.  Over his last 20 years in Park City, he's certainly seen a lot of change in town (just ask!) and is proud and feels fortunate to call it home.
Chris Brandenburg, REALTOR
Chris moved to Park City in 2013 to work as a Golf Professional at Victory Ranch, a highly exclusive golf development just outside of Park City.  He was rapidly promoted and served as the Director of Golf from 2016 through 2022 where he ran four different departments.  During his time at Victory Ranch he gained vast knowledge in private club operations and real estate development.  Chris is an expert in all of the local private club developments and can help you find the right club, and home, for you.  Although Chris will be a lifelong PGA member, Chris decided to make a career change into real estate sales in 2022.
After earning his BA in Marketing from Eastern Kentucky University in 2012, Chris vowed to make his life in the mountain west and has lived here ever since.
Chris has a glowing attitude, a high moral compass and a respected reputation throughout Park City and the Wasatch Back.  He is highly involved in the local community and is an avid mountain biker, skier, snowboarder, snowmobiler, golfer, climber and surfer.  Along with his active lifestyle, Chris also has two dogs with his wife, Katie.
Chris joined the Ski Resort Property Group in the summer of 2023, making him the newest addition of this esteemed team.
Megan Smalley, Director of Operations
Megan is the Director of Operations for Ski Resort Property Group. She graduated Summa Cum Laude from Utah State University in Marketing and Finance and found her calling in real estate after a career in finance.
Since obtaining her real estate license in 2018, Megan has been dedicated to following her passion in real estate. Joining the esteemed Ski Resort Property Group in 2020, she has found her professional home and couldn't be happier. The opportunity to work with an exceptional team of experts has allowed Megan to continuously enhance her skills and deliver exceptional results.
As a vital member of the Ski Resort Property Group, Megan takes pride in ensuring smooth transactions from start to finish. Her responsibilities encompass various aspects, including transaction contracts, marketing, and title coordination. Leveraging her experience in creating fail-proof processes, data analysis, and an unwavering attention to detail, Megan consistently surpasses expectations, bringing immense value to her team.
Since joining the Ski Resort Property Group, Megan has played a pivotal role in facilitating the sale of more than half a billion dollars in real estate. This remarkable achievement is a testament to her exceptional skills, dedication, and unwavering commitment to client satisfaction.
Beyond the realm of real estate, Megan leads a fulfilling life enriched with diverse interests. She is an avid boxer, finds solace in hiking and embarking on thrilling adventures, and takes every opportunity to travel the world.
Ski Resort Property Group can help    
Understanding our unique resort real estate market is integral when considering buying or selling real estate in the Park City and surrounding areas. A real estate transaction can be complex, and for most people, among the most important decisions in life.
Park City Real Estate News
A Look Into what's going On in the Real Estate WOrld